GRAMMAR AND USAGE FOR THE NON-EXPERT

by Tina Blue

The articles on this site are intended to solve common problems of grammar and usage for those people who want answers but who do not want a lot of technical explanations.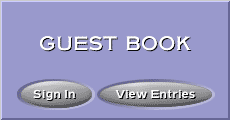 For more expert writing advice, as well as links to other writing resources, visit Bob Brooke's
"Writing at Its Best
."
For more fun (or more help) with grammar and usage, visit Jennifer Stewart's website, ask questions at her forum, and subscribe to her weekly newsletter:

_________________________________________________

**Look at What I Found!**

Advanced English Grammar and Spelling Software to Improve Your Writing

WhiteSmoke can improve your  whole writing experience in all situations at home or for school, at the workplace, and on the Internet. Based on patented Natural Language Processing technology, With just one click WhiteSmoke performs advanced and context-based English grammar, spelling, and punctuation checking, as well as text enrichment with synonyms, adverbs, and adjectives. Enhance your English writing in just one click with WhiteSmoke, and communicate more effectively.

Special versions also available for legal, medical, and business writing, with  a wide range of templates for the kind of writing most often needed for each profession, as well as adjustments for the sort of language use appropriate to each field.

This is what the experts are saying:

NBC:  "WhiteSmoke is unequaled in its field."

Yahoo:  "This innovative, patent-pending technology is suitable for native and non-native English speakers alike."

CNN Business 2.0: "Ranked #5 in the Top 31 Business Ideas in the World"

Here is the link to the WhiteSmoke site:

(They are discounting it heavily right now. )

Find Other Great Resources
Grammer is important. So is a mobile app for your business. It is now more than ever important to have a mobile app for business. Mobile apps for business can increase your customer engagement by 30% immmediately!
Quality Local
provides the easiest and fastest way for businesses to creat a mobile app.
Click here to learn more
.